This post is all about The Best Homeschool Gifts.
This post may contain affiliate links, which means I'll receive a commission if you purchase through my link, at no extra cost to you. Please read full disclosure here.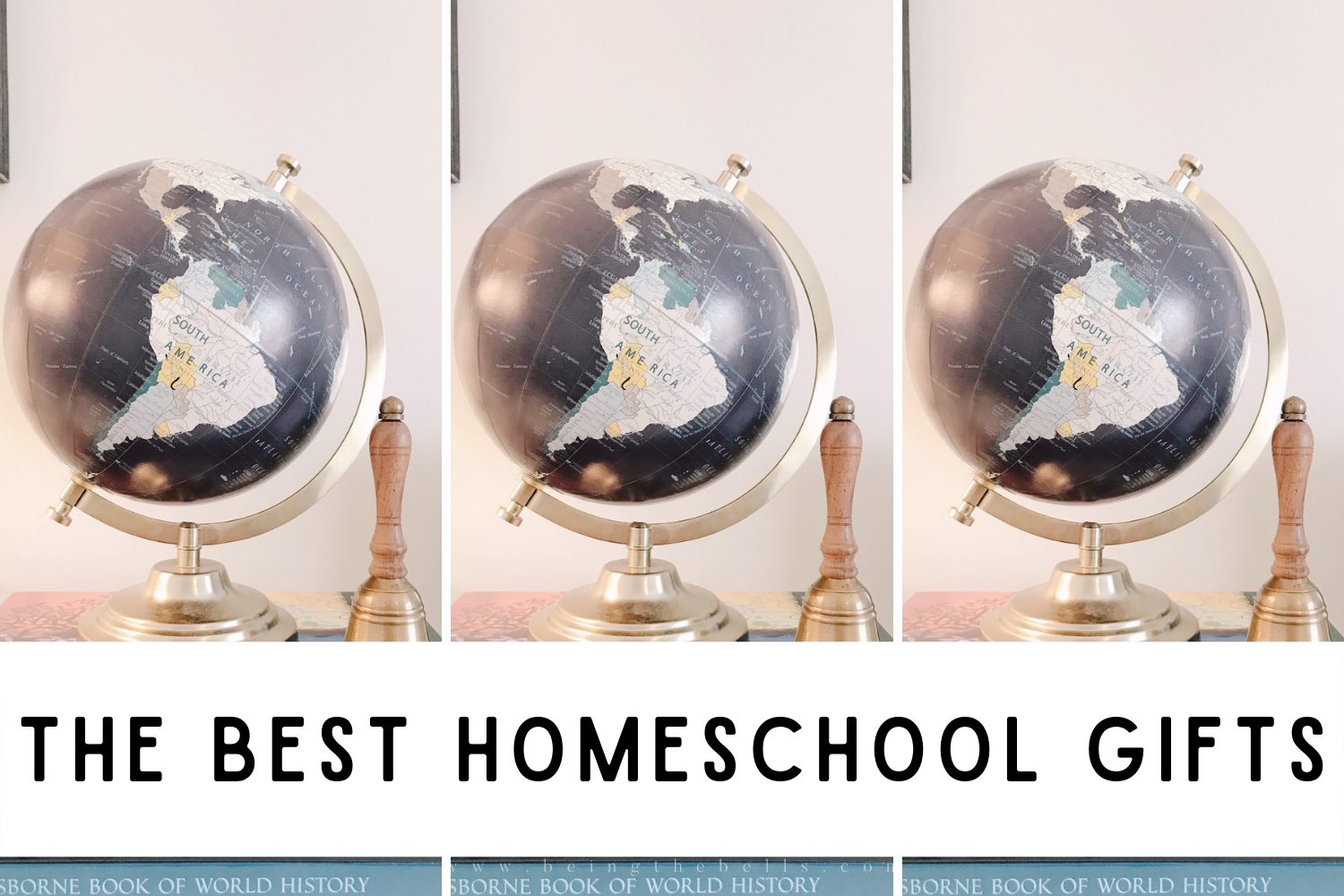 With the holidays coming up fast, everyone is scrambling for the perfect gifts for friends and family. And if someone you know- or even yourself- has delved in to the world of homeschooling this year, you're probably wondering what the heck to get them! I'm here to help friend!
As a homeschool mom for the last 9 years, I can tell you exactly what people are going to love, no matter what their interests are! I found a selection of gifts that are sure to be winners, and they are all things we use or would love to have!
This post is all about the best Homeschool Gifts that your homeschool friends and family will love!
The Best Homeschool Gift Guide
1. Gifts for the Whole Family
Any type of Globe is the perfect gift for a homeschool family. You can never have too many, because they are a learning tool AND decor! My favorites are the classic quality globe, and the new learning STEM globes.
Another thing I thing every homeschool family needs is a membership to Audible. Being able to listen to books is perfect for those busy times when mom can't read aloud, and it's also perfect for car rides, quiet times, and getting children to hear books a few grade levels above their current one in order to expand vocabulary. Why this a GREAT gift- even if the homeschool family in your life already has an Audible membership, your gift will just ADD books onto their current account, so it will ALWAYS be appreciated!
Give an Audible Gift Membership for 3, 6 or 12 months!
Click Here for Audible Gift Membership!
There are a few book collections that every homeschool family should have! Some of our favorites are Little House on the Prairie, Anne of Green Gables, Harry Potter, Magic Tree House, and Chronicles of Narnia
My favorite homeschool tool is the Amazon Alexa Dot. I even wrote a whole post about all the ways we use it in our schoolroom!
Related Post: How We Use Amazon Alexa in Our Homeschool
Click on that post to see all of the ways it is used in our homeschool day.  I think it's a perfect present for any homeschooling family.
2. Gifts for the Kids
Some of the best gifts for homeschooling kids are games and toys that are fun and educational. Some things have stood the test of time in our house, so I'll only show your my favorites that all three of my kiddos have loved.
One of the best gifts my kids ever got was their marble run. They come in different sizes and colors, but overall, these are fun for almost any age. Even my teenager gets in on the action!
Our other favorites are these thinking games. I am ONLY linking the ones we actually have and love. They're perfect to play independently or in a group, and all of my kids have loved these.
3. Gifts for the Schoolroom
Our most popular schoolroom feature is our big gumball machine. Sometimes it's full of gumballs, sometimes it's skittles, and other times it has little capsules with stickers or other small prizes. Either way, my kids know they get to visit the gumball machine after their work is done for the day, and it has worked for us for YEARS!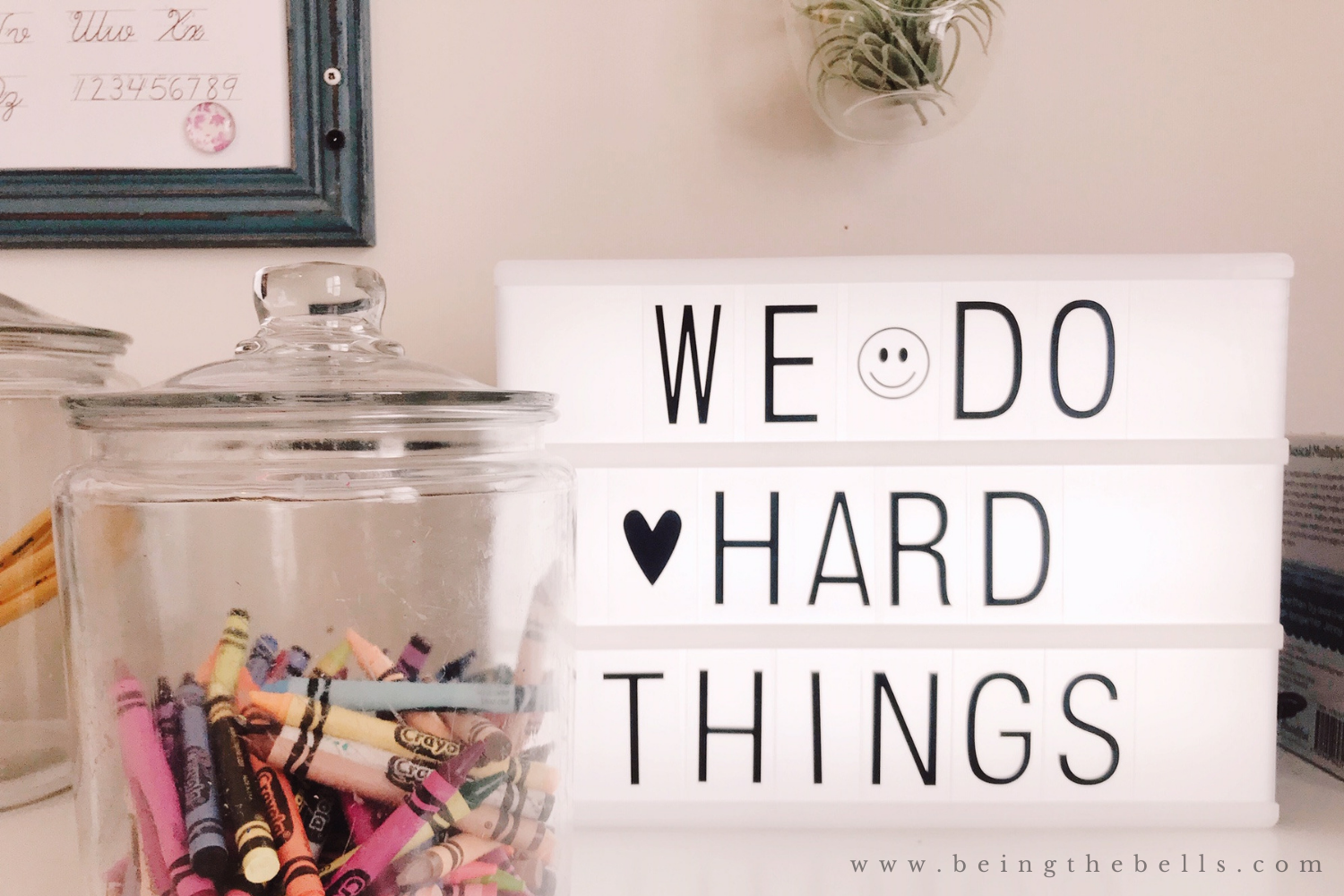 Our light up sign is perfect for inspiring quotes, bible verses, and other fun messages. Also, I won't lie- my kids love to leave me the occasional funny word as a surprise. We have the exact one linked below and it has lasted for years!
4. Gifts Everyone Needs
All homeschoolers- and I mean ALL homeschoolers- need and want school supplies. But if you're going to buy a gift for a homeschool family, take it up a notch from your typical big box store school supplies. I know my family LOVES to get these kinds of gifts.  My daughters especially are thrilled when I splurge and grab them some of these high quality supplies. Everything liked below is either something we've used and loved, or it's in my Amazon cart right now for Christmas!
5. Gifts for the Homeschool Mom
This is a topic for a whole other post, but suffice it to say, homeschool moms ALWAYS appreciate a break! Any kind of sweet pampering treat is a great gift. Here are a few of my favorites- bonus points if you get a few and put them in a fun basket or bag as a pampering package! I have used all of the items linked below and love/recommend them all!
6. Math Gifts
These are perfect for the elementary aged kiddos- math kits and supplies are always helpful and used a ton!
This post was all about the best homeschool gifts for homeschool families! I hope it was helpful! Let me know if you have any must-have gift ideas for homeschoolers!