If you're looking at this post, it means you're curious about the Seint Compensation Plan! Read on for everything you need to know about how you get paid as a Seint Artist.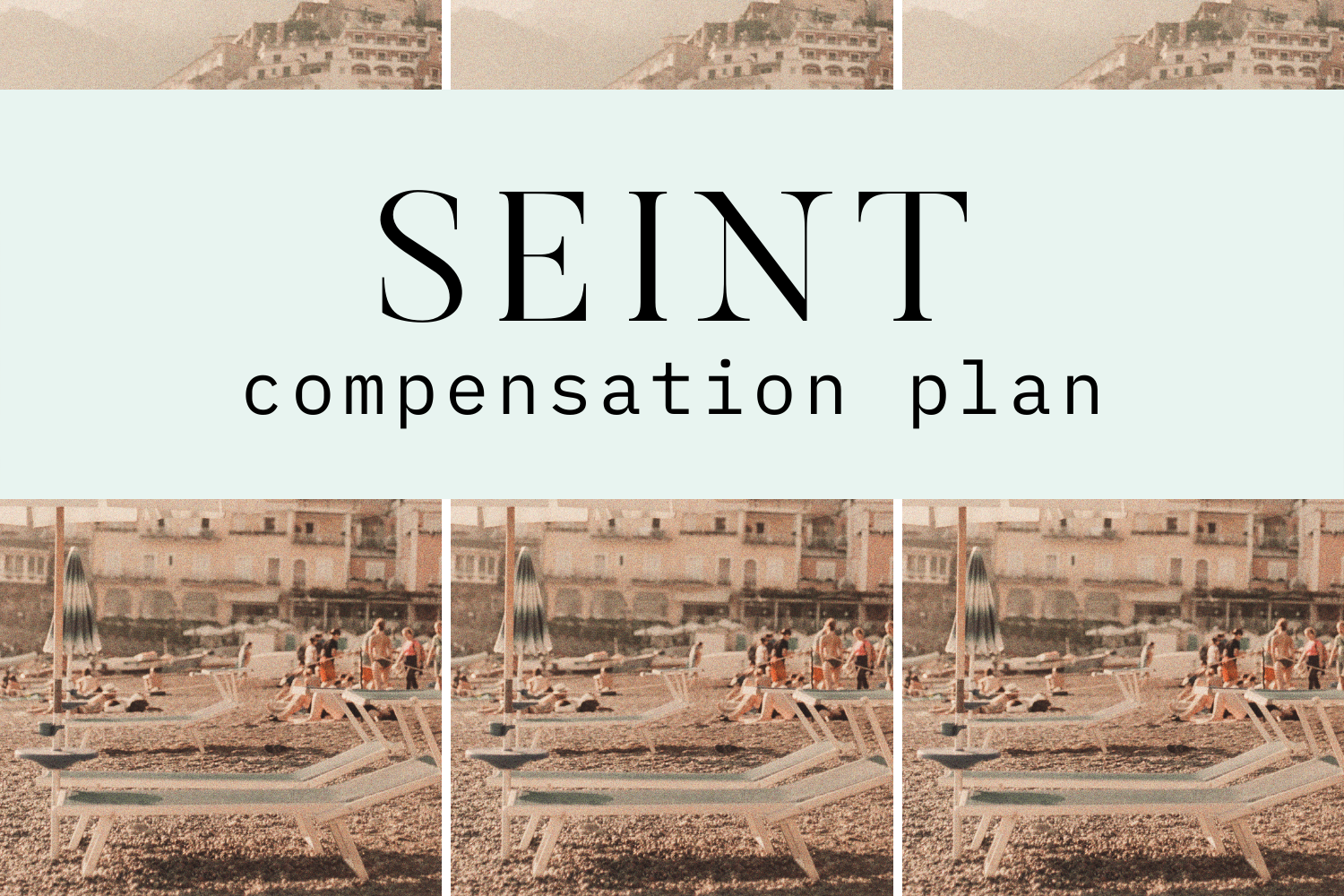 When I first learned that Maskcara Makeup (the previous name of the company) was allowing people to become artists, I freaked out and yelled to my husband I was doing this!! He- rightly so- was like hang on ONE little sec. Shouldn't you check out the comp plan first? Like, can you even make any money?
So I googled the compensation plan, and after he and I both looked it over we decided it looked like the right fit for me. I enrolled on the spot with a team I found online, and I'm so glad I did. Not only has being an artist been a huge financial blessing to our family, but I have made friendships and am convinced I am working with the best team of ladies!
If you want to know more about what it means to be a Seint artist, you can read more about that here! But for now, here's the Seint Compensation Plan Guide you asked for!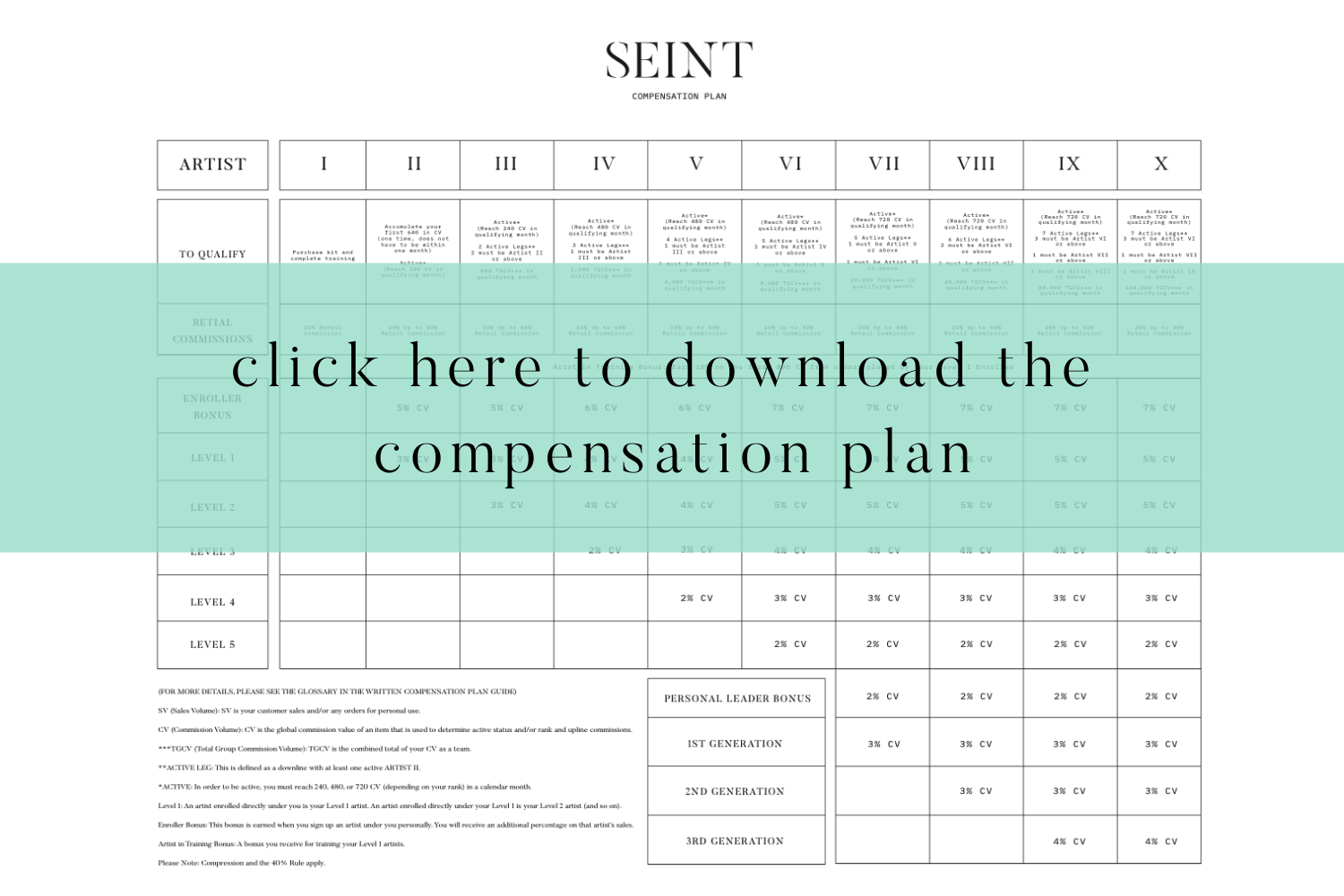 Click HERE to download another view of the whole Compensation Chart on one page…
To actually become a Seint Artist/Affiliate, just do these 3 things!
Go to the artist page on my website and click enroll… ENROLL HERE
Order your Artist Kit- this is ALL you need. You do not carry inventory as a Seint Artist, and you don't have to worry about shipping!
Start learning while you wait for your kit! Not only does Seint offer incredible training, our team has developed amazing tools for you to utilize. You have access to trainings, videos, a jump start guide, templates, personal help, and so so much more.
If you have any questions, you can always email me- [email protected]